Book-smart Ideas For The Frugal Reader
The Star-Ledger/New Jersey (Newspaper) - 8/21/2009 by Julia Scott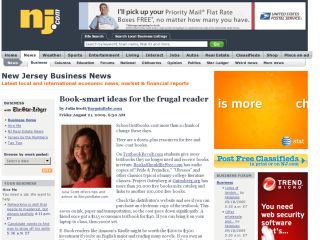 School textbooks cost more than a chunk of change these days.
Here are a dozen-plus resources for free and low-cost books.
Register for a free account at PaperbackSwap.com and list 10 books you are willing to swap with other members. That will earn you two credits to request books from other members. The more you trade out the more books you get to request in return. You receive books for free and pay to mail out books. The site also has DVD and CD swaps.