Novel Concept
Regina Lewis (Website) - 6/21/2007 by Staff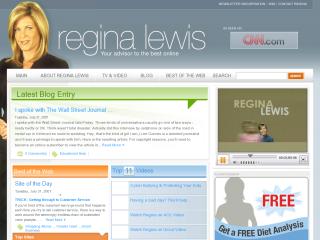 Confession: I buy too many books. Could spend the rest of my life reading the ones already own. My girlfriend is almost as guilty. We should swear off book stores for the next decade & start swapping them. Postage cheaper than new hardcovers. Beat us to it, be green & start swapping here ...
www.paperbackswap.com
Libby Myers
Wednesday, June 27, 2007
After talking with Richard from Paperback Swap, found that there is also a CD site that is just as great, www.swapacd.com. Give some CDs a listen before you pay full price for them!
Libby Myers
ReginaLewis.com