James Elementary School - FL
We hit our Book Credits goal!
100.7%
We've raised 1510 of 1500 credits needed. (78 members have donated)
1500 Credits ↓
We hit our PBS Money goal!
100%
We've raised $225.05 of $225.00 needed. (28 members have donated)
$225.00 in PBS Money ↓
Clemmie Ross James Elementary School is a Title-1 school serving over 700 students of which 99% are entitled to free or reduced lunch due to their low socioeconomic status. Our student demographics consist of approximately 80% African American, 15% Latino/Hispanic and the remaining 5% White, Multi-racial, and Asian. Our vision states that we "will empower today's students to become tomorrow's leaders" and our mission states that we "will provide a safe nurturing environment that will instill social skills and academic excellence."

Our students come to school eager to learn because they know that they will have access to the resources needed such as a teacher, subject area material and library books. Unfortunately, many of our students are below level in Reading and upon going home, they do not have access to books or educational material that will further enhance their literacy. Our goal is to increase independent reading among our students by getting parents to read with them in the home and what a better way to get this going by giving the students access to books that they can call their own. We, James Elementary School, would be extremely appreciative of any donations that you can offer to our students and help bring a smile to their faces.

Thank you for your consideration,

Alexandra Craveiro
School Social Worker
Followup Images: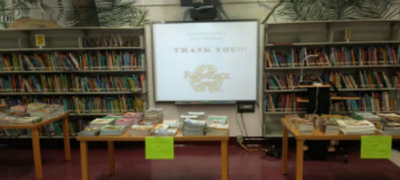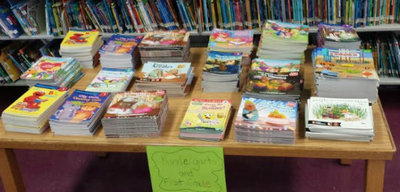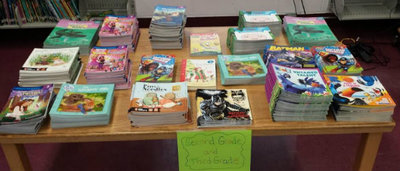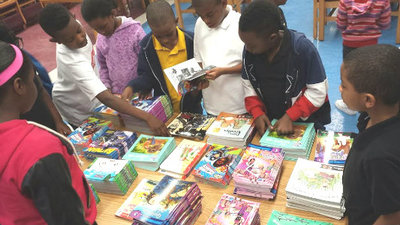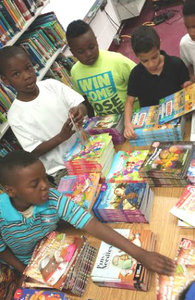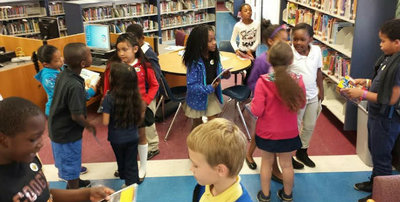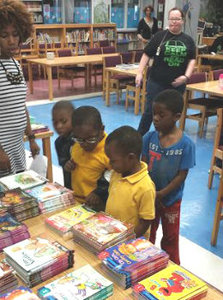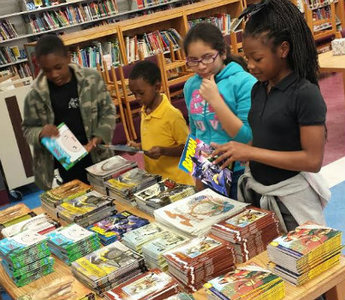 Update from the James Elementary School - FL:
We gave each child one book before their Spring Break, so that they have a book to read at home. We are also planning on having another distribution prior to the end of the school year, so that they have another book to read during the summer.
The kids were super excited to find out that the book was theirs to keep. Some asked if they had to return it the next day... awww. Thanks again for this wonderful donation of books.