G.A. Towns Elementary - GA
We hit our Book Credits goal!
100%
We've raised 750 of 750 credits needed. (60 members have donated)
750 Credits ↓
100%
We've raised $115.00 of $115.00 needed. (19 members have donated)
$115.00 in PBS Money ↓
The students at G.A. Towns Elementary all come to school in great spirits because the teachers all spark their desire to learn. We want to be a community school in which parents, staff, and the
students work collaboratively and we try to provide them with as many resources as possible.
We are a Title I school with 100% of our students receiving free or reduced lunch. 80% of the school population is African American, 17% Hispanic, and 3% Other/Mixed. G.A. Towns Elementary serves 330 students. We offer pre-k – 5th grade along with an after school program and bilingual education.
Being able to provide our students with a book that is all their own would be an amazing opportunity. We strive to increase literacy and STEM.
We are G.A. Towns Tigers!!
Teamwork
Integrity
Grit
Enthusiasm
Respect
Jade Weatherington
G.A. Towns Elementary School
Parent Liaison
Followup Images: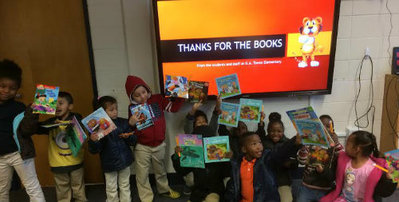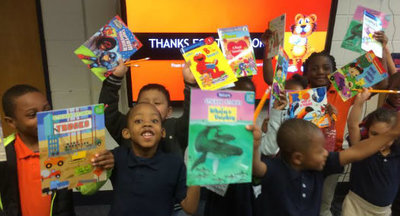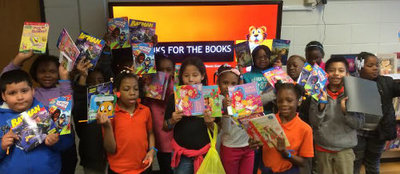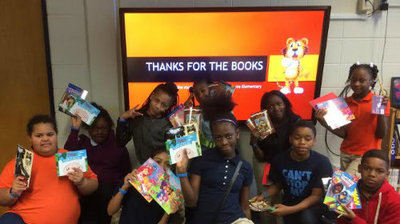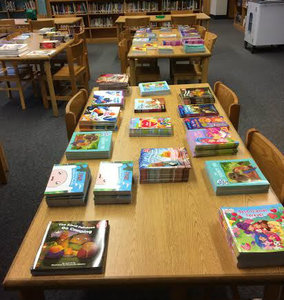 Update from the G.A. Towns Elementary - GA:
Thanks so much for the books. The students were so excited when they found out the books were theirs to keep!
Some even asked if they could get books for their siblings :)
Each student was able to get 2 books of their choice.
I've attached some photos of the students and their books.
We posted some of the photos on Twitter and Facebook and tagged Paperback Swap.
Warm Regards,
Jade Weatherington
G.A. Towns Elementary School
Parent Liaison