Midway Elementary - GA
We hit our Book Credits goal!
100%
We've raised 1250 of 1250 credits needed. (109 members have donated)
1250 Credits ↓
We hit our PBS Money goal!
100%
We've raised $188.00 of $188.00 needed. (11 members have donated)
$188.00 in PBS Money ↓
At Midway Elementary, we believe that all students succeed! Midway is a small school nestled in the northern suburbs of Atlanta. We
are considered a Title 1 school. 50% of our students receive free and reduced lunch and close to 40% of our students are second language learners. We currently have 653 students enrolled.
We are so blessed with wonderful, caring families at Midway. Many families cannot afford school supplies or books to read at home with their children. Our community is so generous to assist with many of their needs. Students at Midway love visiting our media center to check out a new book to not only read themselves, but also share with their parents at home. We love that our students can many times help their parents learn to read and speak English.
We ask our students to read 20-30 minutes per day and that students move at least two reading levels during the year! We believe Midway Elementary School's mission is for all children to develop a love of learning and to achieve to the fullest extent possible in a safe environment that recognizes and supports their individuality as learners and as people.
By considering Midway Elementary School for a book donation, you are not only supporting the students of our school, but many families in our community. Your thoughtfulness and generosity will certainly be greatly appreciated. The kids will be so excited to receive new books!
Sharla A. Woodring
Midway Elementary
2nd Grade Teacher
"The more you read, the more things you will know. The more you learn, the more places you'll go!" -Dr. Seuss
Followup Images: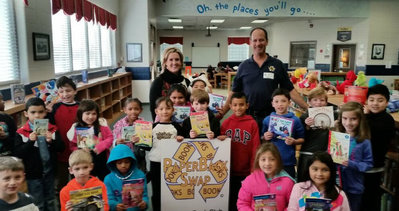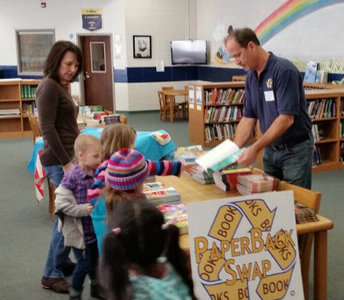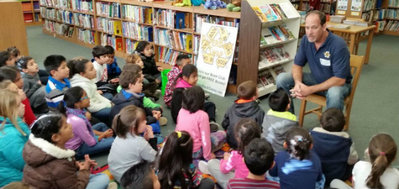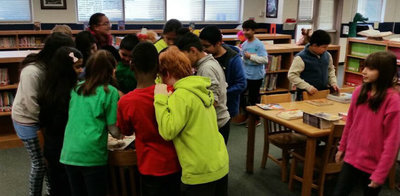 Update from the Midway Elementary - GA:
Dearest Paperback Swap Members,
Thank you for your most kind and generous gift of books to Midway Elementary School this holiday season! Your wonderful donations provided books for over 600 students as well as many class sets for teachers to use in guided reading sessions.
Our students especially enjoyed a visit from your Founder, Mr. Richard Pickering, and your Director of Operations, Mr. Rick Matthews, whereby the kids had the opportunity to choose a book of their choice. Their smiles were priceless. Our teachers were also treated with coffee cups and books for our reading leisure which was such a nice surprise.
Again, Midway Elementary would like to express our sincerest appreciation to all those involved that made this event happen which helps our teachers, students, and community.
"A book is a gift you can open again and again." ~ Garrison Keillor