Mannsville Elementary - OK
We hit our Book Credits goal!
100%
We've raised 250 of 250 credits needed. (26 members have donated)
250 Credits ↓
We hit our PBS Money goal!
100%
We've raised $38.00 of $38.00 needed. (8 members have donated)
$38.00 in PBS Money ↓
Mannsville School has been in existence since 1888. It has a rich history, complete with a WPA built gymnasium. We have 112 students: Headstart-8th grade. The area is rural farming, ranching country--there are few opportunities for work. The school is located in a high poverty area. Out of 112 students -90 are on Free and Reduced lunches. The town is in a library desert. The closest library is 10 miles away but in another county--no library cards are available to Mannsville families. We are doing all we can as a staff to encourage reading not only in school, but in town.
We, the teachers, work hard to promote reading, find free books for the children to take home ( we were shocked when we found many homes had no books) and encourage reading during the summer by providing free books to keep and read. We would be so honored and very grateful for you all to adopt our school. Thank you for your consideration.


Kindest regards,
Nellie Garone
Reading Teacher
Followup Images: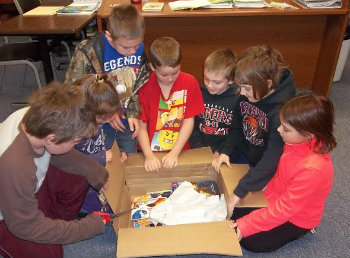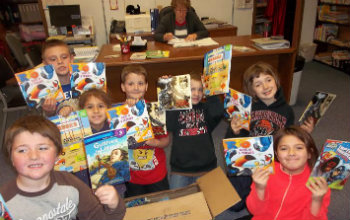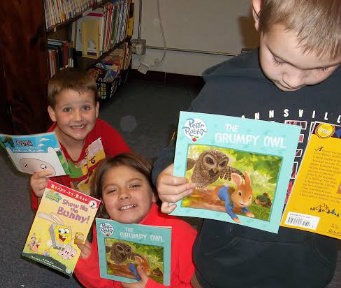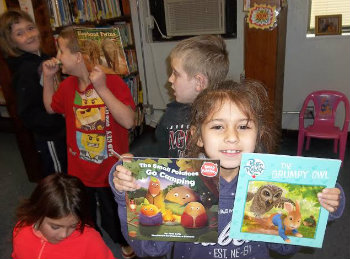 Update from the Mannsville Elementary - OK:
We were so excited to find two boxes delivered to the school this morning! I recruited some "helpers" to open the boxes. Here are pictures. As you can see....they were thrilled! I kept hearing "Look what book I found!" and " Can we have first dibs to read them?" We have not been able to buy books for our school library in TWO years! It was like Christmas this morning, but in February!!!!!
Thank you again so much.

Nellie Garone
Mannsville School